At Inclusive Exeter we have a diverse team that's committed to supporting people from diverse backgrounds in Exeter. You can click on any of the images below to load that person's profile.
---
Board of Directors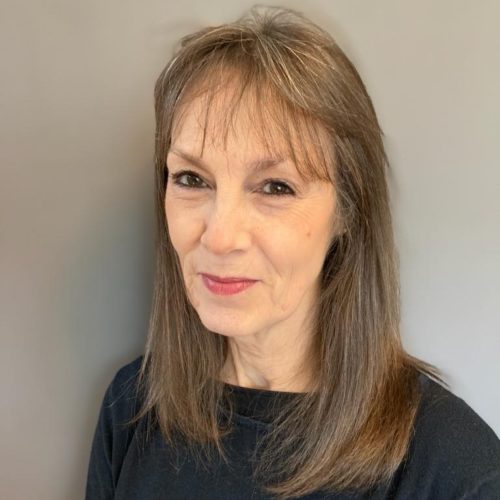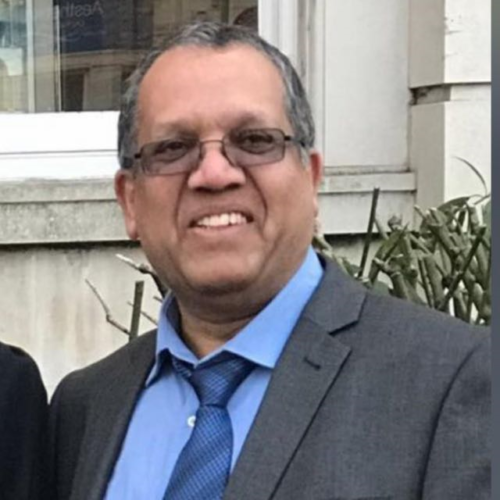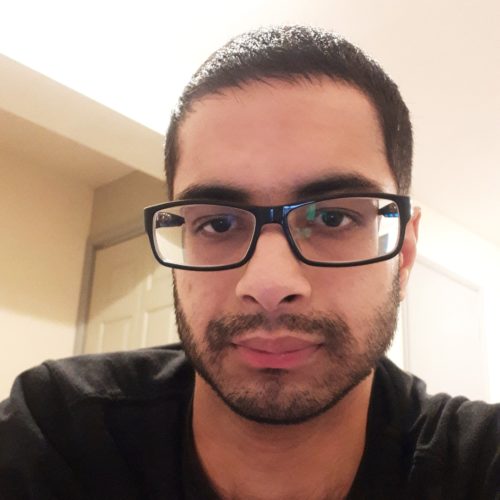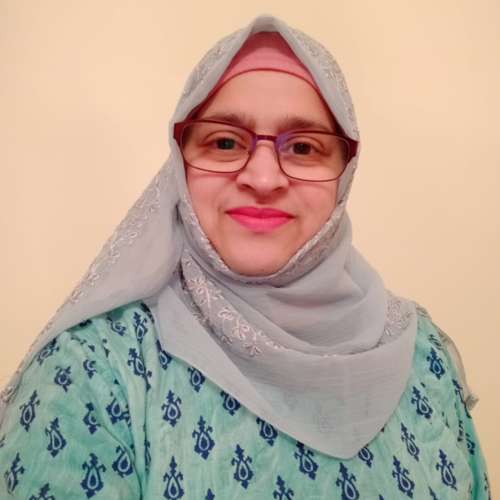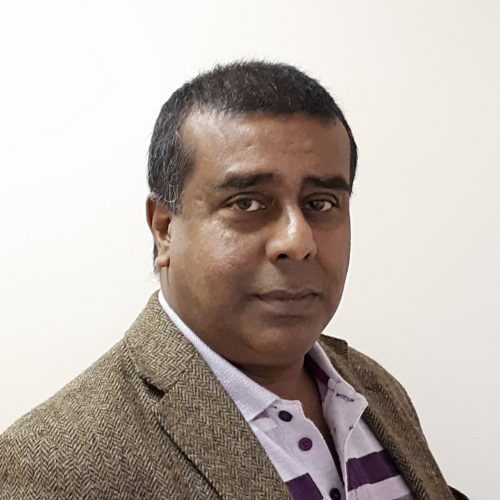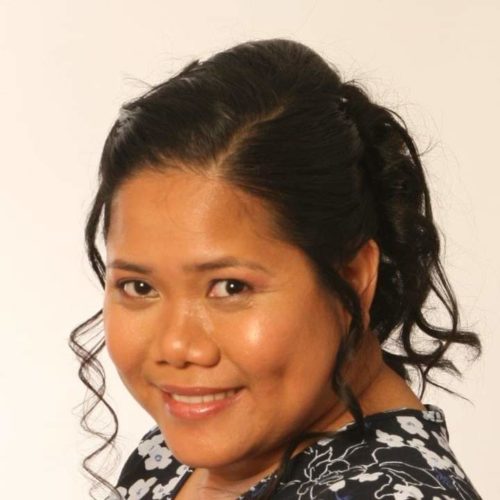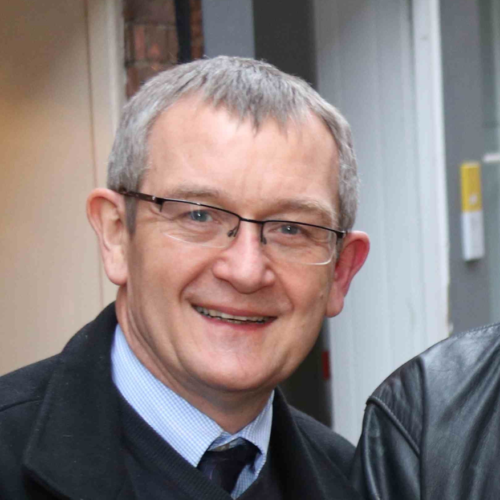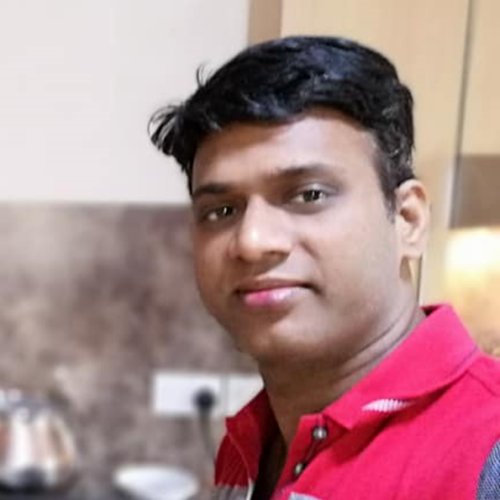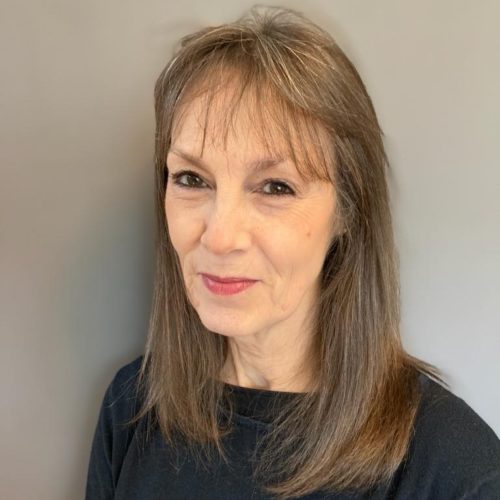 Chair and Director
Kate Hannan
Kate has been involved with Inclusive Exeter from the beginning, helping to bring together the communities involved with our CIC and being one of our first Directors. She is now involved in some way with all Inclusive Exeter's projects.
Kate was a founder member of Refugee Support Group Devon, now known as Refugee Support Devon, and co-ordinated English classes for asylum seekers and refugees for a number of years. She has been the BAME Officer for Exeter Labour Party and in this role made links with many BAME organisations in the city. She is currently a trustee of the Devon Faith and Belief Forum and the Contact for the Exeter Inter Faith and Belief Group. She is involved with Inclusive Muslims Exeter, promoting female leadership and welcoming all. She has given talks in schools highlighting the diversity amongst Muslims.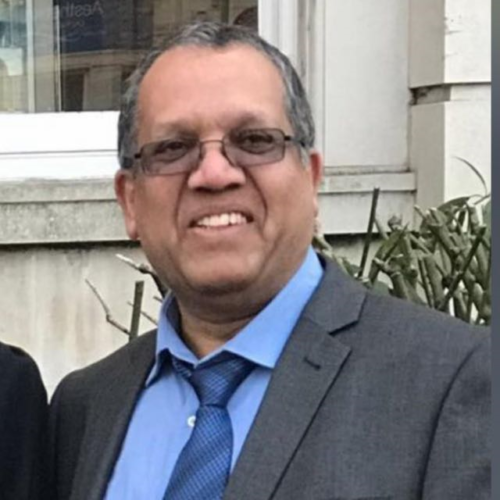 Treasurer and Director
Prem Sivlal
Prem's role on Inclusive Exeter's Board of Directors involves being our Treasurer. He works with staff and fellow Board Members to ensure our finances are in check. Prem is well-equipped for this as he runs a number of successful businesses including Exeter Road Garage and the hire of Car, Van and Minibus in Cullompton. Prem often arranges transportation of any large goods we need moving.
Prem is a respected member of the local community, and has been extensively involved in charitable work in the region for over ten years. During the Covid-19 pandemic, he and his wife generously contributed by personally preparing home-cooked vegetarian meals which Inclusive Exeter distributed to those in need.
Prem provides a valuable service to Inclusive Exeter helping all round, with DIY and undertaking much of the maintenance arrangements for our premises at Exwick Community Centre. He is also trained in providing basic life support First Aid.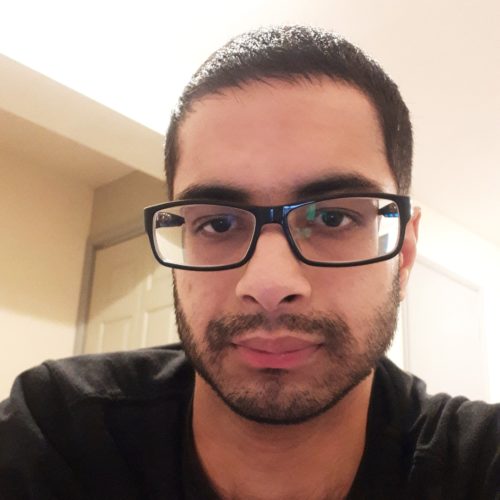 Director
Muktar Ahmed
Muktar is a Director at Inclusive Exeter where he is jointly responsible for overall strategic direction and governance with fellow Board Members. In addition to work undertaken collectively by the Board of Directors, Muktar additionally oversees Inclusive Exeter's financial book-keeping, payroll, pensions and overall IT arrangements, as well as some aspects of procurement and website development. Muktar is also Centre Manager for Exwick Community Centre, a role in which he oversees routine maintenance/works and manages bookings including enquiries.
Having worked in, and studied, Business and Management Muktar has 'all-round' proficiency in a broad range of areas, equipping him well to oversee a range of things for Inclusive Exeter. This includes data and IT systems, finance, procurement, website development, payroll and pensions, marketing, social media, research, building facilities, and consultancy. He is an experienced office/admin professional, having worked in such roles for over five years. Muktar currently works in lettings admin in the private sector. He is also trained in providing basic life support First Aid.
Muktar was previously a Director at North Devon Sunrise, where he co-designed and co-delivered a range of projects like the drop-in and information centre, the North Devon Diversity Festival and other community events. Muktar also revamped the website, provided IT support and led on multimedia. In addition, he oversaw all dealings with Companies House including accounts and confirmation statement submissions, as well as Director appointments and terminations – something he also does for Inclusive Exeter.
In his spare time, Muktar enjoys a range of things including photography, kite flying, road trips with music, coin collecting and interior design. He also enjoys watching movies and TV shows, and is a huge fan of the Amazon spy thriller series Alex Rider.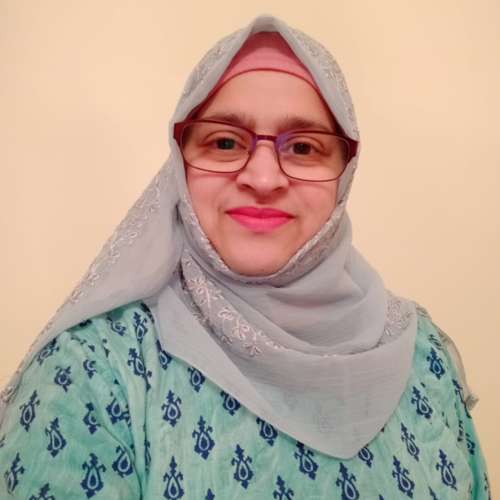 Director
Neomi Alam
Neomi is a Director at Inclusive Exeter where she is jointly responsible for overall strategic direction and governance with fellow Board Members. Her background in community work has enabled her to work closely with the diverse groups participating in projects and activities spearheaded by Inclusive Exeter.
In addition to her role as a Director, Neomi also works within a small but effective team that oversees Inclusive Exeter's Drop-In Support Service and is responsible for the various activities within the project. She was also an active volunteer in the Coronavirus Hardship Relief Project (CHRP) involving the distribution of ambient food parcels and cupboard items to those going through a tough time as part of our COVID-19 response. Neomi is the Designated Safeguarding Officer within the organisation.
In terms of Neomi's work outside of Inclusive Exeter, she is a faith and diversity speaker who works mainly in schools across Devon with over 20 years' experience. Neomi also works closely with Exeter Mosque, where her work helps to break down the barriers of hatred and ignorance and promotes a greater understanding of diversity. Her work includes presentations and talks about faith, culture, heritage, and diversity across the UK. Neomi offers interactive activities with students and teachers to give them a meaningful and vibrant understanding of Islam.
Born in London and educated in Scotland, Neomi's own experiences of being raised as a British Bangladeshi Muslim gives a rich insight into the complexities of identity and diversity. Amongst other work, she strives to raise awareness, within Devon schools and beyond, of the atrocities and global effects of colonialism.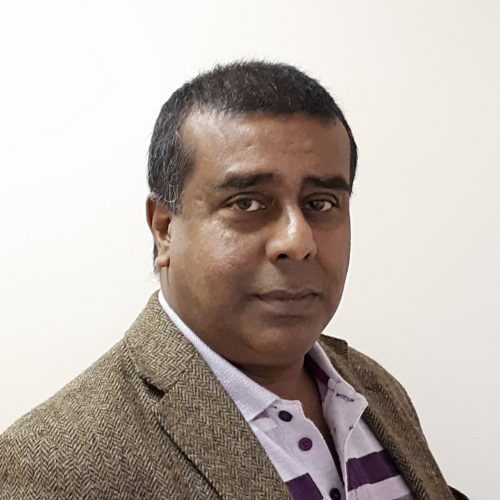 Director
Shahar Lashkor
Shahar is a Director at Inclusive Exeter where he is jointly responsible for overall strategic direction and governance with fellow Board Members. He brings substantial value to Inclusive Exeter in terms of a network of key contacts that can facilitate smooth organisational running such as accountants and tradespeople. Shahar is also trained in providing basic life support First Aid.
Shahar is also the Chair at two of our partner organisations, Devon Bengali Association and Exeter Mosque, where he represents their views to help shape our projects. Additionally, Shahar has been a Governor at St James School for over 10 years.
Shahar is generally passionate about charitable causes having hosted fundraising events at his restaurant on behalf of Dartmouth Caring and Families for Children (FFC).
In addition to his role as a Director, Shahar is currently coordinating refurbishment works at our premises and hire venue, Exwick Community Centre. He has extensive experience in the catering industry having owned restaurant businesses and worked as a chef, making him perfect for this especially as we refit the kitchen at Exwick Community Centre to commercial standards. Previously, Shahar coordinated the second phase of our Coronavirus Hardship Relief Project (CHRP) involving the distribution of ambient food parcels and cupboard items to those going through a tough time due to the pandemic. He was also integral to the first phase of the project during Spring/Summer 2020, as one of the chefs for our frozen ready meals, donating a freezer and delivering to some people on the frontline. Shahar's experience in the catering industry made him a good fit for this. He has even won a competition in the Houses of Parliament for a 3-course meal, representing the South West.
As a drama enthusiast, Shahar portrayed the character of Prince of Morocco in the Shakespeare play Merchant of Venice with the Inns Theatre Company.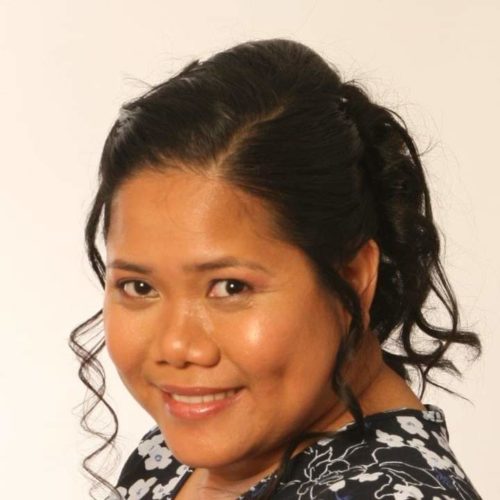 Director
Arlene Lewis
Arlene is a Director at Inclusive Exeter where she is jointly responsible for overall strategic direction and governance with fellow Board Members.
Arlene's career background enables her to be well-equipped in representing the wants, needs, challenges and views from communities. She has extensive experience of supporting people in complex, vulnerable and risky circumstances. Arlene has worked in social work for a number of years going back to her time in the Philippines, supporting people in difficult circumstances including victims of abuse, building rapport with patients and other stakeholders in providing the best support.
When Arlene arrived in the UK, she started working with Devon County Council for Children and Young People Services for children and young people who were involved in juvenile justice and welfare cases. As a key worker Arlene's role involves working closely with young people to ensure they were provided support, care and safety whilst in the secure environment detained for restorative justice and welfare protection. Arlene strikes up quick rapport with young people to help them feel safe in challenging environments. She assists them with their health and psychological needs and accompanies them to court hearings, providing them with emotional and psychological support during stressful and unsure times. Arlene coordinates with other professionals to ensure young people understand court decisions and that all of their questions and insecurities are answered as best as possible.
Working with Devon County Council, Arlene has strong understanding of a range of regulatory provisions including the Children's Act 1989, Every Child Matters, National Minimum Standard – Children's Home Regulation, and other Framework policies in Protecting and Safeguarding Children and Young People in the UK.
Her current role is as a Mental Health Practitioner based at NHS Trust Langdon Hospital, Dawlish working with a range of specialist mental health professionals. Arlene supports male patients who suffer from a variety of mental health conditions, including paranoid schizophrenia, drug induced psychosis and personality disorders. Arlene has worked in mental health since 2011 where she was working with individuals with drug and alcohol addictions that often were associated with mental illness. She is a member of the Social Work England and British Association of Social Work.
Arlene is passionate about organising community charity events for the Philippines Community Foundation, helping in funding poor children build up their level of life through sustaining education, medical, psychological, economic services through international outreach community service. She is also a member of the Filipino Exeter Choir in the Sacred Heart of Jesus.
In the past Arlene was an active member of the International Go! Fly! Away Wheelchair organisation in Japan, helping change lives for people who have physical disabilities. She was also a Tagalog translator for Multilingua Devon previously.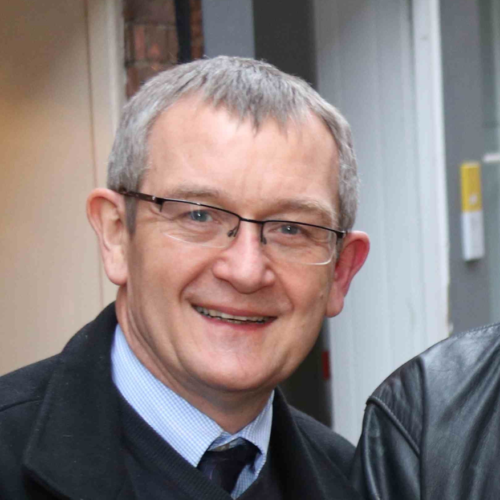 Director
Alan Quick
Alan is a Director at Inclusive Exeter where he is jointly responsible for overall strategic direction and governance with fellow Board Members. He acts as press and publicity co-ordinator for Inclusive Exeter and was also actively involved in the Coronavirus Hardship Relief Project (CHRP). He is also the editor (and sports editor) of Mid Devon weekly newspaper, the Crediton Courier and, in addition, is a DJ on the LGBTQ+ scene in Exeter and Torquay.
Alan is an equalities and diversity campaigner and he was recognised by Intercom Lynx South West in 2006 for his work in opposing homophobia in the South West of England. Formerly Alan promoted the South West's biggest gay club night, Boxes on Tuesday, in Exeter, which was valued in the community and supported a number of lesbian, gay, bisexual and transgender (LGBT) charities and organisations. One of those who attended Boxes on Tuesday was the first £1 million black footballer, Justin Fashanu, who was also the first and, to date, only UK professional footballer to come out as gay. Justin suffered both racism and homophobia and tragically took his own life in 1998. Alan has been actively campaigning against racism and homophobia since the death of his late friend. He is involved in campaigns against inequalities in football, most recently with Football v Homophobia. He is a member of Exeter City Football Club's One Game One Community group, Stonewall, Kick It Out and is a member of Devon FA's Inclusion Advisory Group.
Alan was the inspiration behind the establishment of Exeter Pride, which he did with Intercom, the LGBT support network in the South West of England, assisted by a few other volunteers. It has become one of the South West's biggest and free annual LGBT Pride events. The 2019 Exeter Pride saw more than 10,000 people attend. Alan was chairman of Exeter Pride for three years and continues as an active trustee with the organising committee.
In other areas, he is also a trustee of the community council for Devon, Devon Communities Together and the Dartmoor Folk Festival. Formerly he was a member of Devon Federation of Young Farmers' Clubs and for five years Alan worked part-time for Devon County Council supporting Devon YFC and the Duke of Edinburgh's Award Scheme in Devon. For many years Alan was the secretary of Exeter and District Duke of Edinburgh's Award Scheme. He is a member of Coldridge Village Hall committee and is a parochial church council member at St Matthew's Church, Coldridge. Alan is also a member of the Christmas in Crediton committee, which organises Crediton's annual festivities and lights.
In April 2017 Alan received a runner-up Outstanding Contribution to Sport award in the Exeter Express and Echo newspaper 2017 Sports Awards for his campaigns against inequalities in football. In February 2018 Alan was honoured to be named as a Melvin Jones Fellow for his "dedication to humanitarian service to the highest degree" by Lions Club International Foundation. In February 2018 Alan launched Proud Grecians, the Exeter City Football Club LGBT+ and allies Supporters group and he continues in the role of co-ordinator.
In November 2018 Alan organised the first hugely successful Crediton Diversity Festival, following some racist incidents and hate crimes in the area and the second such Festival, which was also a huge success, took place on 15 June 2019.
On 13 May 2019, Alan was presented with a Commendation Award from the Lord Mayor of Exeter for his services to charity, anti-racism, inclusion and diversity.
Alan was one of a small group of people who pushed Devon County Council to adopt Saint Boniface of Crediton as Patron Saint of Devon, which was approved by Devon County Council on 30 May 2019.
In September 2019 Alan was among 124 people shortlisted from 28,000 people nationally in the 2019 National Diversity Awards. Alan was in the final eight in the Positive Role Model LGBT (lesbian, gay, bisexual and trans) category. Alan was the second prizewinner in the FvH Hero category at the first National Football v Homophobia Awards for services to the FvH campaign in February 2020. Alan was one of the Awards Judges in the 2020 Exeter Living Awards judging Exeter's finest companies. In December 2020 Alan was presented with a "Bringer of Joy" Award from the Bishop of Exeter as recognition of his work for the community, especially for his decades of service to journalism and in organising Crediton's Diversity Festival.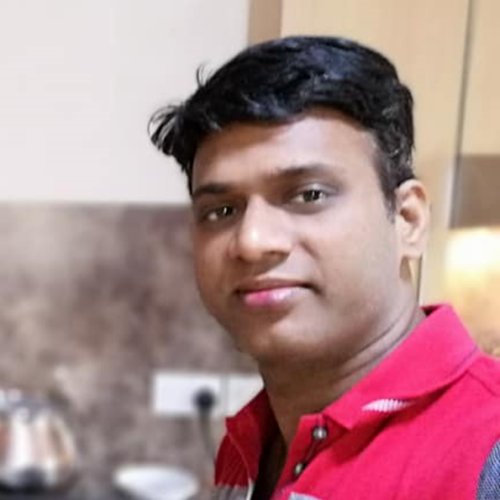 Director
Roby Varghese
Roby is a Director at Inclusive Exeter and works in collaboration with other Directors.
Roby currently works as a staff nurse at Royal Devon and Exeter Hospital. He had thoughts of becoming a priest to serve people, but later chose nursing as it is a noble profession in serving and caring for people who are in need. Roby's advice and recommendations helped the members of the community to be vigilant during this pandemic.
Roby also runs a nursing agency which provides job opportunities to members of different communities. He helps find placements for new nurses who are coming to the UK for a better life.
---
Staff