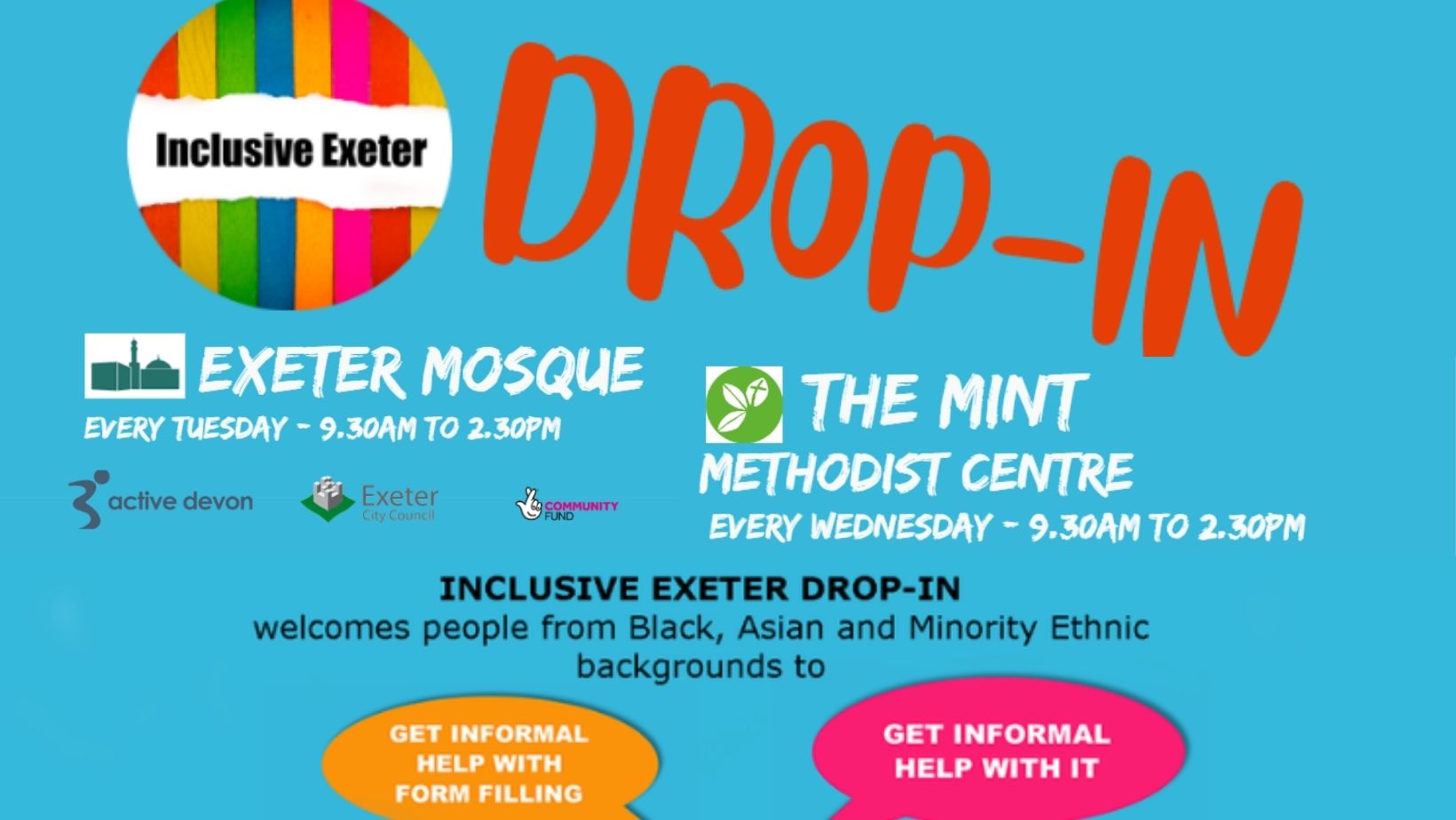 Inclusive Exeter offers a weekly Drop-In Support Service for those from Black, Asian and Minority Ethnic (BAME) communities to provide informal help with form filling and IT. We recognise that people from BAME backgrounds can often face challenges like language and social barriers, as well as not being overly familiar with the bureaucratic systems of mainstream systems. This is why we can offer a helping hand in getting forms filled out correctly. We have had training with Citizens' Advice Exeter and where appropriate will signpost people to other services.
An important aspect of the Drop-In was to provide a welcoming place where people could gather to socialise, catch up over refreshments, play board games, etc, whether or not they needed help with other issues. This would also give people whose first language is not English an opportunity to practise their spoken English with native speakers. When lockdown restrictions are lifted we plan to restart this aspect of the Drop-In.
Form Filling
We can help people with filling different kinds of forms and similar support, for example:
Benefits like Universal Credit, Personal Independence Payment (PIP), child benefit etc.
Document applications like passport, driving license etc.
Other applications like social/council housing, tenancy forms, bus pass etc.
Changing utilities, dealing with bills etc.
IT Support
We can also help people with a range of IT topics, for example:
Using real-time collaboration features like Google Drive, Docs, Sheets, Slides etc.
Setting up, hosting and joining Zoom meetings
Setting up and using email and calendaring as an appointment diary
Social media like Facebook, Instagram, Twitter and LinkedIn
Using spreadsheets and budget/money management apps
Opening Times
Our Drop-In Support Service is held at The Exeter Mosque on
Tuesdays from 9.30am to 2.30.00pm
The Mint Methodist Church Centre, Fore Street, Exeter, EX4 3AT on:
Wednesdays from 9.30am to 2.00pm
COVID Safety
All COVID-19 guidelines will be adhered to, including as and when they change.
At present, we will keep contact details for Test and Trace purposes, people will need to wear a face covering and use hand sanitisers.
---
Useful Links