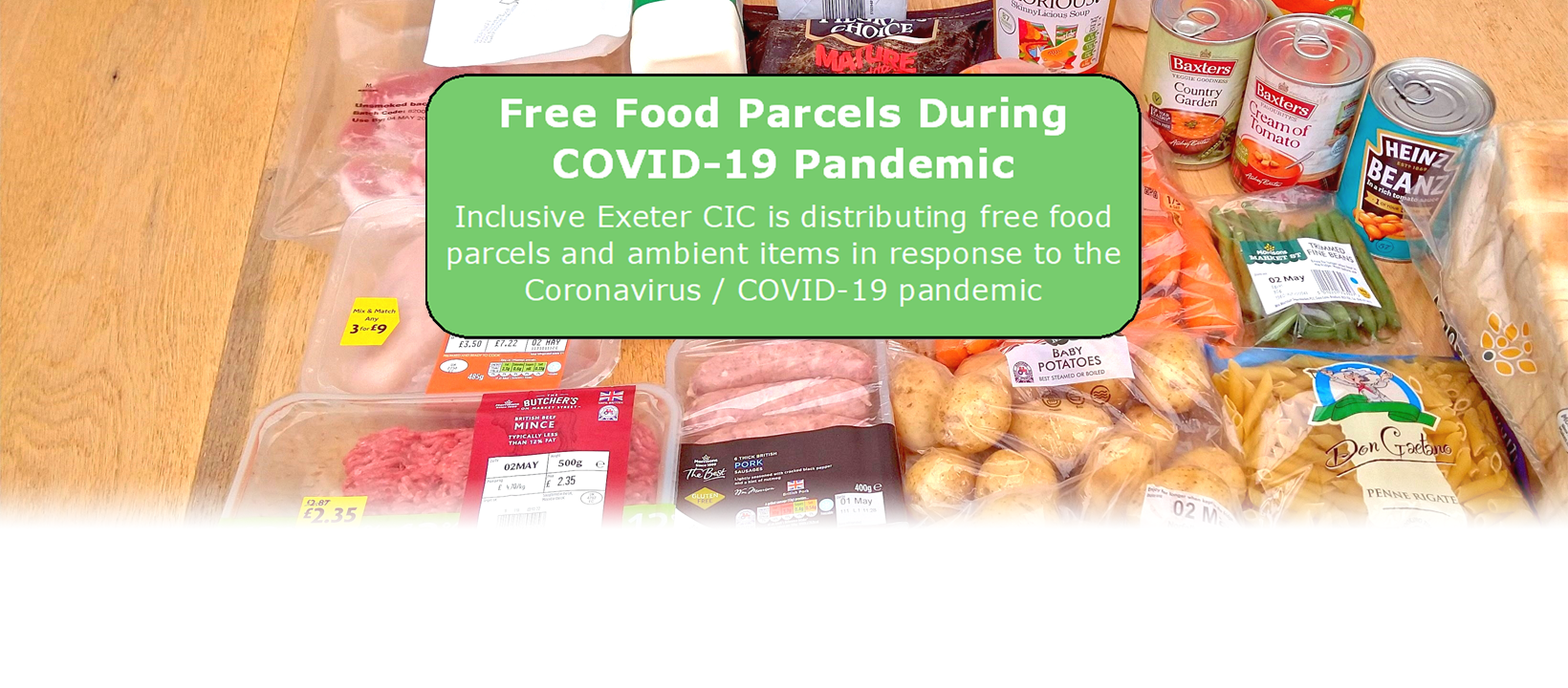 Note: The Coronavirus Hardship Support Project, in its most recent format, ended on 30 April 2021. We are currently working behind the scenes to see how we can continue supporting people with food in a new format. We will make an announcement when we know more about the re-formatted project. In the meantime, if you need support with food, we would encourage you to consider approaching other providers – a list of them can be found at the bottom of this page.
Inclusive Exeter is distributing free food parcels to those facing a tough time due to the Coronavirus / COVID-19 pandemic. Whether you or someone you know is elderly, vulnerable, a key worker or otherwise struggling, we might be able to help. Our food parcels contain ambient/food cupboard items, but we can't guarantee that you will receive certain items you might want.
While this six-month project focuses on benefiting Black, Asian and Minority (BAME) communities, it is open to anyone going through a tough time due to the COVID-19 pandemic.
The BAME proportion of this project is funded by the HM Government Department of Digital, Culture, Media & Sport, and is administered by the National Lottery Community Fund. The wider communities proportion is funded by Devon Community Foundation and UNISON.
How Does It Work?
Please get in touch with Shahar or Muktar – contact details are below.
When contacting us, please give your name, contact number and delivery address. We will keep these confidential. We will let you know when we can deliver.
We will deliver to your doorstep, observing all social distancing requirements.
Who Do I Contact?
You can contact either of us below:
---
Other Food Providers